Amateur sport lovers coach and ex couch potato athlete!
Before coaching jiu-jitsuteros, boxers, capoeiristas, climbers, divers, yoga practitioners and office workers how to build strength, body control and flexibility, throughout personal tailored training programs, I dedicated over 10 years of research and exploration.  Scroll to read more…
STRENGTH AND MOBILITY COACH
Angie Cavazos
Founder of Strength for Motion.
I dedicated over 10 years of research and exploration with different schools and methods of strength, mobility and holistic wellness, energy management and breath work.
I noticed that learning a skill as an adult, who has work, family, and sport activities, and maybe had or not gymnastics or acrobatics background; requires a different approach. That is why I have decided to create Strength for Motion method, a method that provides the right amount of training for any movement achiever who wants to unlock a physical skill goal.
From couch potato athlete to strength coach
Before becoming an active person in my 30s I was a couch potato athlete. I moved from the office desk to the meditation cushion to the living room couch every single day.
That's right. I was a couch potato athlete, and my way to physical training jumped from WELLNESS to HEALTH, FITNESS AND MOVEMENT.
When I was 14, my mom booked me for a weekend on a self-awareness seminar. In 2008, I traveled to India and my life changed. Nothing was the same again.
In 2011, I moved to Vienna — that's where my new journey as amateur sport lover and practitioner started.
I would train twice a day, ashtanga yoga and kettlebell strength training RKC style.
In 2014, I decided to take my strength coach certification in German.
It took me years of exploration before I felt ready to PASS THE KNOWLEDGE AND EXPERIENCE I've acquired during the last DECADE.
Now, I coach amateur sport lovers and capoeiristas with time efficient and skill-specific training sessions to improve strength and gain flexibility, especially in the shoulders, spine and hips.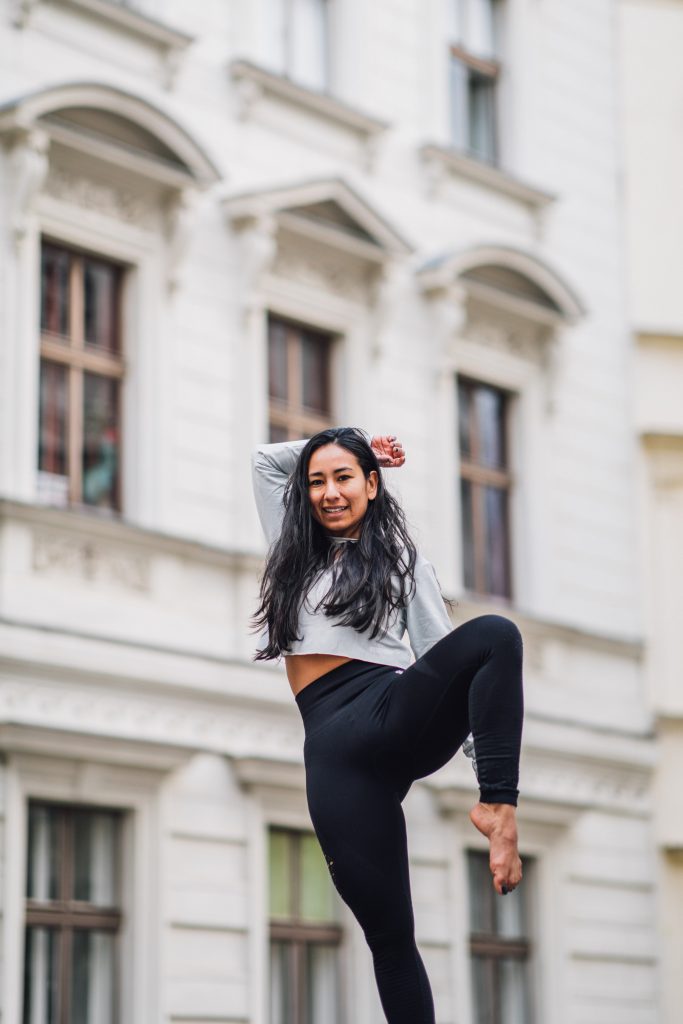 Starting with a clear idea of what you want is the only way to take action.
Steal the training planner I use to map out goals for myself and my clients. You'll be able to clearly plan your big goals and break them down into practical and actionable steps that you can put into action right away.